Reading Time:
2
minutes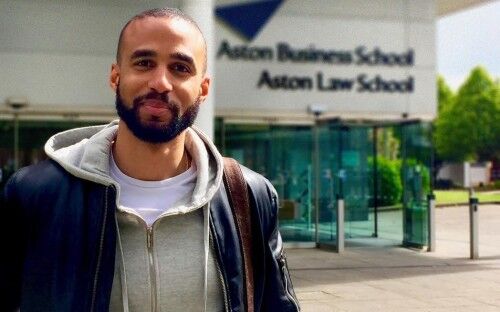 MBA launches app to empower refugees
An MBA student at Aston Business School has launched a smartphone app which could help millions of refugees get back into work and resume normal life.
Onaseye Onabolu has transformed his team's Hult Prize concept into a real business, launching his co-founded company SONA Circle, an app that has multiple venture capital firms curious.
There are over 65 million refugees around the world living in temporary accommodation, refugee camps or transitioning from one location to another. SONA Circle is a professional networking app that aims to restore their access to employment opportunities by connecting people with each other, companies, governments and aid organisations.
The app will enable refugees to share their skills and employment background on their profile, share posts to a news feed and send public and private messages. Employers will be able to find nearby users who possess the skills they are looking for.
SONA Circle co-founder and current Full-Time MBA student, Onaseye Onabolu said that his team had received advice and support from a network of contacts including the Aston MBA Programme Director Kirit Vaidya, MBA Careers Consultant, Paul Schoonenberg, and Carolyn Keenan who manages start-up incubator, BSEEN.
"Aston Business School encourages MBA candidates to take part in the various start-up competitions such as Aston Uni Hack, Aston Enterprise, BSEEN platform and the Goldman Sachs 10,000 small businessinitiative. Members of staff support our ideas and the MBA cohort itself contains some key talent without whom, none of this would have been possible.
"Along the journey, we had the opportunity to present our social enterprise idea at an MBA Mentor Dinner held at Aston Villa Football Club, we've had news articles featured on the Aston University website and in alumni publications and even an interview with The Sunday Times. Suffice to say we are not short of advisors, mentors and partners."