Reading Time:
3
minutes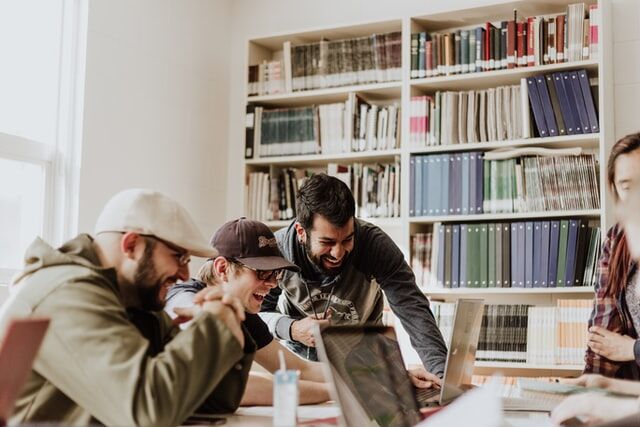 By Zoe Allen, Sona Circle
What are apprenticeships?
Apprenticeships are training programmes designed to prepare you for a career in a particular trade or profession. Importantly, they include practical, on-the-job training, and you are paid whilst you complete your apprenticeship.
Apprentices also have to spend at least 20% of their time (i.e. usually one day a week) completing more academic training for their profession, usually in a classroom setting, and often at a local college or university.
Apprenticeships vary in length between 1 and 6 years, depending on the profession you are training in.
Can I do an apprenticeship as a refugee or whilst an asylum seeker?
In the UK, refugees (those granted settled refugee status) have open access to the job market and so can legally take part in any apprenticeship. However, the rules are a little different for people seeking asylum (who have not had their claim accepted).
If you have been in the UK for 6 months without your asylum claim receiving a response, you are eligible to apply for and start an apprenticeship. This is also the case if you have appealed against a rejection of your application and, after 6 months, you still have not received a reply to your repeal.
This is different from other forms of paid work; if you want to take up any other form of work, you have to wait for 12 months without a response before you can apply for a permit.
If you are seeking asylum and thinking of applying for an apprenticeship, you should discuss this with your case handler.
What are the benefits of doing an apprenticeship as a refugee or an asylum seeker?
Apprenticeships teach you tangible, hands-on skills that are designed to make you job-ready as soon as you leave the programme. This means that you are more likely to be able to secure a steady income quickly and easily.
If you have not had a job before, or do not have experience with skilled work, then hands-on training that allows you to earn while you learn might be perfect for you.
If you are still developing your English skills, it might suit you better to complete a training course with less written work and reading, and more practical work. Working as an apprentice is also likely to include one-on-one or small group training, which is ideal to help you improve your spoken English skills and form social connections in the UK.
As above, a big benefit is that if you are seeking asylum you can start an apprenticeship (and start earning an income) 6 months earlier than you can apply to start any other form of paid work.
Where can I find apprenticeships?
At Sona Circle Recruitment we have partnered with apprenticeship provider WhiteHat to advertise apprenticeships to refugees on our website. You can take a look at the apprenticeships currently available here.
There are also many other ways you can find apprenticeships that work for you or operate in your area. You can visit the website of your local college, university or training centre to see if they partner with local companies to offer apprenticeship training.
There are also a lot of searchable apprenticeship boards online, such as the government's dedicated site, apprenticeships.gov.uk or on the UCAS website. If there is a particular company you are interested in working with, you can contact them directly to see if they offer an apprenticeship programme.