Reading Time:
5
minutes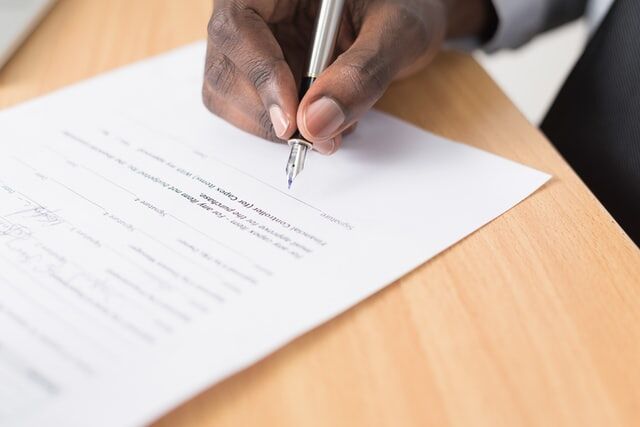 by Zoe Allen, Sona Circle
Why Do I Need to Transfer my Qualifications?
As a refugee, if you worked in a career you loved and enjoyed in your home country, you would probably love to continue practising it in the UK. However, you need to know whether your qualifications would be accepted as proof of your skills, or allow you to get accredited for your career of choice, in the UK.
Even if you didn't have a specific career, you probably still achieved some qualifications, either at school or at university level. These can be used to help you gain a more interesting and valuable job, rather than having to enter the UK job market at an entry-level.
Your qualifications will probably be in the language of your home country, and therefore not accessible to most recruiters. Moreover, your home country probably provided different courses and grading systems to the equivalent courses in the UK.
For some careers, such as law, the training you undertook might not have fully prepared you for practising law in the UK, and there may be more training you need to do in order to be able to practice to the correct standards whilst in the UK.
Therefore, making sure your qualifications are transferred, translated, or topped-up, is essential for many career paths in the UK.
Below, we have outlined the official way to get your qualifications translated (a NARIC Statement of Compatibility), linked some guides on how school and degree level qualifications may translate, and provided advice on working in sectors that need specific assessments.
A Note on International Qualifications for Employers
If you are reading this as an employer thinking of recruiting refugees and wondering what qualifications to accept, we encourage you to have an open mind and be receptive to considering non-UK qualifications.
Check with your industry regulatory body about what qualifications would be acceptable for certifications, if needed, or that would be equivalent to the qualifications you would expect in the UK.
You can also point refugee applicants towards this article, or encourage them to complete a NARIC Statement of Compatibility.
NARIC Statement of Compatibility
The easiest way to transfer your qualifications to the UK and apply for jobs is to apply for a NARIC Statement of Compatibility. This is a national UK government-supported institution that evaluates your training and skills and produces an official report that employers can read (alongside a CV and cover letter) to understand what qualifications and skills you have.
You can apply online on the NARIC website here, and get your report within 2 weeks. A NARIC qualification currently costs £59.40.
A Statement of Compatibility will be extremely useful for many roles, but for some specific careers, especially those where you need a special certification to practice them, you may need to take part in extra training or assessments. You can read more on this below, including some examples for specific sectors.
Notes on Translating Qualifications
You may find other services offering to translate or compare your qualifications, but be wary of these.
NARIC is the only universally-accepted certification (as it is supported by the UK government) and any other translating services – or doing it yourself – may not be accurate and employers may not consider them.
That being said, it may be useful to have a general idea of how your school or degree qualifications would translate in the UK. We have included some information below and some useful links.
Use these as guidelines for working out what kind of roles you could be qualified for, then contact the recruiter. Explain your situation and ask what format they would like you to include your qualification in on your application. If you have a Statement of Compatibility, tell them you can add this to the application too.
Also, it is worth knowing that some large, international companies may provide information on what international qualifications they accept, or how to convert your qualifications for that application, on their website. Here is an example on the KPMG Careers website.
Translating International School-Level Qualifications
The Graduate Recruitment Bureau (GRB) has a useful guide which provides information on estimated equivalents for school-level grades in lots of countries, translated into A-Level qualifications. A-Level qualifications are taken by most UK students at the end of their school career, between ages 16 and 18.
Recruiters (or universities) may ask for your results in UCAS points equivalent. UCAS points are a system to show the total of all your grades so that universities can easily compare students. Use the second table on the GRB page (linked above) to work out your grade equivalents, and then the first table to work out your UCAS points
Translating International Degree (University) Qualifications
Most degree qualifications can usually be equated to UK qualifications. Again, the GRB has a guide on how to assess your qualifications.
If you have done any kind of university study in the UK (for example, a Master's degree on top of a Bachelor's degree that was taken in your home country), then contact your university's admissions office to ask if they translated your undergraduate degree results when you applied, as this could also give an indication of their UK equivalency.
Translating International Career-Specific Qualifications
If you want to continue practising a specific career that you are already qualified for such as:
Law
Dentistry
Teaching
Construction
Nursing
You will need to be registered with the correct industry body and certified in the UK. For your industry, search for the industry body online and contact them to ask what international qualifications they accept and how you can translate your training to work in the UK.
For many industries, you will need to take a qualification examination or assessment to allow you to join the industry registry. For some, such as nursing, you may need to re-train completely. This changes from industry to industry, so getting in contact with your industry regulatory body is the easiest way to find out more.
As a guide, here are some examples of careers which need accreditation and specific qualifications, and what you have to do to practice them in the UK.
Law/Solicitor
To practice law as a solicitor in the UK, you will need to take a Solicitor's Qualifying Examination (SQE) to certify in the UK, but you do not need to retrain. You can read more on the Law Society website.
Teaching
The UK government website provides information on how to gain Qualified Teacher Status (QTS) in the UK. For some, this will mean carrying out an accredited teacher training programme, or, if you already have a degree, you may only have to carry out an assessment to gain your QTS.
Dentistry
According to the British Dentistry Journal, if you are from outside the EU, you will usually have to sit the General Dentistry Council's Overseas Registration Exam (ORE) and demonstrate your proficiency in English, too. This will allow you to qualify to be part of the GDC and then practice in the UK.
Construction
NARIC offers a Statement of Comparability for Construction which will help you apply for a CSCS card, which is needed to practice construction in the UK.
Who can help?
Translating your qualifications to work in the UK isn't always easy, and can be expensive. It's important to work with employers, be open and honest with them, and explain your situation.
Remember that larger employers may have experienced the same thing before and have more resources to help you translate, but smaller companies may have more flexibility to accept alternative qualifications and hire you based on other factors.
Consider contacting refugee employment charities, such as Sona Circle Recruitment, who can connect you with employers with more open and refugee-friendly recruitment practices. Some may also be able to directly assist you in translating your qualifications or provide financial support.
If you need more training on top of your qualifications before following a career path, consider taking part in Sona Circle Recruitment's refugee internship scheme, which provides 3 month paid internships in exciting new startups to help boost your CVs.