Reading Time:
3
minutes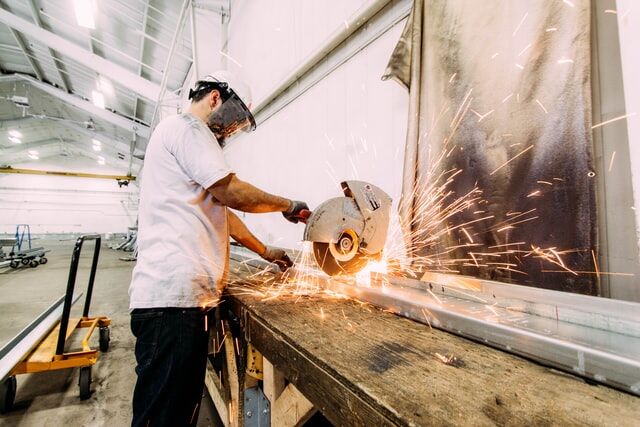 by Katy Cottrell, Sona Circle
The terms 'refugee' and 'asylum seeker' are often confused by many people and have incorrectly been used interchangeably.
Though to many people, these terms may seem like they mean the same thing, there are important distinctions between refugees and asylum seekers which have implications for their legal right to work.
To clarify any misconceptions, we have created this quick guide to explain who can and cannot legally work in the UK.
Firstly, what is the difference between a refugee and an asylum seeker?
Asylum seekers are those who have fled their home country as a result of war, persecution or any other factors harming themselves or their family, however are still seeking international protection.
If an asylum seekers' claim is accepted by their host country, they are then classified as a refugee which provides them with the rights agreed upon in the 1951 refugee convention.
Do refugees have the right to work in the UK?
The short answer to this is yes, absolutely.
Legally, refugees are allowed to work in any profession and at any skill level, and they are also protected against workplace discrimination in the UK.
Are asylum seekers allowed to work in the UK?
Unlike refugees, those who are still seeking asylum are, for the most part, not legally allowed to work in the UK.
However, there are some exceptions.
For example, asylum seekers can apply for permission to work if they have waited for over 1 year for a decision on their asylum claim, and they themselves are not responsible for the delay in decision making.
This however, is still restricted, and asylum seekers who have been given permission to work for these reasons can only apply for jobs on the UK's Official Shortage Occupation List.
Are asylum seekers allowed to do apprenticeships in the UK?
In general most asylum seekers are not allowed to start apprenticeships in the UK, though there are some exceptions.
Those who have lived in the UK for 6 months or longer with no decision being made on their claim, and those who are under the care of children's services may be able to start an apprenticeship.
If asylum seekers cannot work, what can they do with their skills and time?
Although asylum seekers are not legally allowed to work, in 2013 the Home Office updated their guidance, stating that asylum seekers are allowed to volunteer regardless of the status of their claim.
Asylum Seekers can contribute and develop their skills by volunteering in both the public and non-profit sectors.
Is anything being done to give asylum seekers the right to work?
Asylum seekers inability to work in the UK has become a topic of debate thanks to Refugee Action's Lift the Ban Campaign, which aims to give asylum seekers the right to work.
This campaign is rooted in the fact that asylum seekers are given just £5.39 per day to purchase food, sanitary products, and clothing from the UK government.
What Refugee Action has found through their campaign is that asylum seekers want to contribute to their host country and provide for themselves and their families rather than relying on the government.
If you're interested in this campaign, you can find Refugee Action's petition here. For more information about hiring refugees and asylum seekers in the UK, visit our website www.sonacircle.com where you can also get in contact with us.