Reading Time:
3
minutes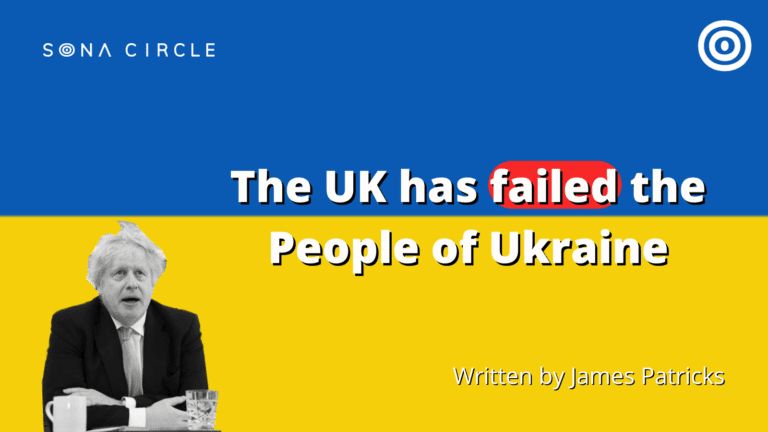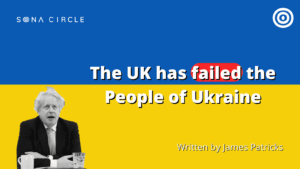 Written by James Patricks, Sona Circle
01/06/22
14 million people are said to have fled their homes since the start of Russia's invasion of Ukraine in February. Many governments across Europe have stepped up and taken in refugees in their millions.
Poland has been an incredible example to the rest of the world, taking in 100,000 refugees in March alone. Even in May, they've still been receiving around 20,000 refugees per day.
The Polish government, working with UNHCR, has registered 1.1 million refugees with Polish authorities, providing them with access to public services such as healthcare and education. The Polish government has enacted an incredible interagency refugee response, working with 87 different organisations across the country to provide housing, financial support and mental health care to those who have fled the war.
Meanwhile, in the UK, 600 of the 60,000 refugees that we've taken in so far have been found to be staying with someone considered "unsuitable". This has included individuals with a criminal record, and many Ukrainian women have been matched with single men. Due to the inadequacies of the scheme, many Ukrainians have been forced to find housing via social media.
Despite this, the government has insisted that everyone who has signed up for the Homes for Ukraine scheme has been thoroughly checked.
One woman shared her experience on Twitter, stating that after registering for the scheme she was woken up at midnight to receive a Ukrainian mother, her two children and their cat as they were dropped off on her doorstep. After that, they quickly had to figure out where they were all going to stay and had to rely on Google Translate to get by.
David Hamilton, chair of the Scottish Police force, tweeted about helping Ukrainian mothers fill out various documents and forms while they were being shelled. He wrote that the first refugees to arrive in Scotland had scathing remarks about the complexity and discouraging nature of the asylum process.
This article isn't supposed to shame the Homes for Ukraine team as they've been handed an unprecedented situation. The Government should have taken a wider approach like Poland did, working in tandem with various organisations to provide those fleeing war with care and appropriate shelter.
However, what should we expect from a government that is proudly anti-refugee? Despite the issues with the UK's response to the Ukrainian refugee crisis, it is far better than how they've treated refugees from war-torn countries like Syria. In 2013 politicians lamented how the 4 million Syrian refugees would flood Europe, destroying public health services and ruining "our" way of life. In 2022, however, 6 million Ukrainian refugees have been welcomed with open arms.
Those attempting to reach the UK who aren't from Ukraine will soon find themselves forcibly transported to Rwanda, an incredibly costly venture, to await a decision on their asylum application.
We can see clearly how the system has been purposefully designed to discourage people seeking asylum in the UK, and because of this, there is little infrastructure to deal with the refugees from Ukraine. Our government has made the lives of those who have lost everything seem even more futile.
Sources:
https://ec.europa.eu/migrant-integration/integration-practice/welcome-home-housing-support-refugee-families-poland_en
https://news.un.org/en/story/2022/05/1119172
https://www.schengenvisainfo.com/news/unhcr-is-expanding-its-operations-in-poland-to-help-ukrainian-refugees/
https://www.theguardian.com/uk-news/2022/may/08/hundreds-of-ukrainian-refugees-removed-from-uks-unsuitable-housing-sponsors
https://twitter.com/DecisionPark/status/1506772038211584003?s=20&t=ozMo-WHqotysbLClxhWP_g
https://twitter.com/DvdHmltn/status/1506387909418663944?s=20&t=HakPCZrT2cCgD1KmgCoEMg